Our story
Source Mama is a community that supports mum's raising children with special needs. Our role is simple – to build an authentic community of truly deserving mum's.
We keep it real from the content, the lived reality, the 'always on' feels. We are here to unite, empower, inspire and become the largest pride of Lionesses ever to have walked (or often in our case –crawled) across the earth!
Source Mama was born from Source Kids–a magazine and multi-channel media organisation providing information to help children, youths and young adults living with a disability. Source Kidshas been helping hundreds of thousands of young individuals for six years and has a bunch of special needs mamas driving its purpose.

We created Source Mama to support mums. It's about you –a strong female, the wearer of many hats, a mum, an individual. We are here to support and nurture YOU. We do this because you are important, your health is important, you are the backbone of your family and we stand by your side and support you in this all-important role.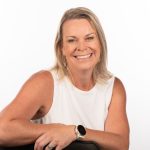 Emma is our chief Source Mama and founder of the coolest club out there for special needs mamas! A Tassie girl who swapped showers for sunshine when she moved north to Noosa with her husband, two boisterous boys and her angel Charlotte who was her inspiration for Source Kids and Source Mama, and now smiles down at her from above.

Fuelled by champagne, and a passion for making a difference for special needs mamas, Emma can be found working on her next big idea for Source Kids and Source Mama while indulging in her favourite, but seemingly incompatible, past-times of running the trails of Noosa's National Park and hanging out with a glass of Tassie bubbles in hand (you can take the girl out of Tassie!) at one her local favourites.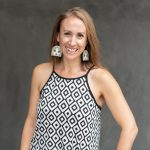 Naomi siriANNI
Head of Events
Naomi is the Business Development Manager for Source Kids and she's kept busy at work looking after our key clients, advertising and the no small task of putting together the awesome Source Kids Disability Expos.

Outside of work, this Mama to two energetic boys, (one diagnosed with Coffin-Siris syndrome and Partial Agenesis of the Corpus Callosum) is head over heels, passionate about earrings. If you ever meet the Source crew, you'll be able to pick Naomi out on the spot as she'll be the one sporting massive glitzy creations on her earlobes. Here at Source HQ we all think her mission is to find the ultimate pair to coordinate with a hi-vis vest, thus perfectly symbolising the delicate balance of her personal and professional life!

Personal wellbeing is incredibly important to Nay and she's excited about how the community driven nature of Source Mama can help others achieve this. She wants her fellow SN mamas to have a place, and a place is what we all now have!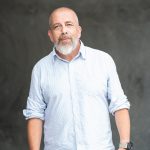 MATT RAINSFORD
Head of Sales & Business Development
Nicole is the Source Mama digital editor and content geek. Originally hailing from Brighton in the Matt is the newest edition to the Source team and heads up our Sales and Business Development. Mattie (as he prefers to be known) was born and bred Melbourne and is still bewildered as to why Victoria was the only state that wouldn't let golfers play through the COVID-19 lockdown.

He has a diverse social circle that keeps him busy being a pseudo uncle to many of his friends' kids, where he loves sharing his cooking skills and being an active part of their journeys to adulthood.

With 20 years' experience across print, digital and expo businesses, he is particularly excited about Source Mama launch, not least because at heart he admits he's a bit of a Mummy's boy!

When asked recently 'what was the most embarrassing moment in your life?' his answer was, 'I could choose from many, but I fear it is still to come!'. At the time of writing Mattie has still to experience a Source team night out, so we reckon he could be right!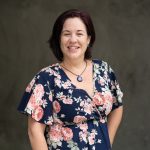 Kelly Wilton
Source Mama Content Coordinator

Kelly, a Source special needs mama, is excited to be a part of this incredible journey to connect with other empowering and inspiring women.

Kel is our Content Coordinator for Source Mama, a raw and honest blog writer, and a strong mental health advocate. When she's not riding the roller-coaster of parenting twins, each with their own diagnosis (plus an amazing teen!), you'll find her hitting the queues at the Gold Coast theme parks or indulging in a bit of indoor sky-diving.

She's obviously a bit of an adrenaline junkie – make sure you get her to tell you about the time she took the family on a spur of the moment boating holiday that ended in her husband rowing (without a paddle!) after an unmoored tinnie wearing only his boxer shorts!