Following our wonderful 'The Gathering' event series last year, the team here at Source Mama thought it was about time to kick off our 2022 event program for the Source Mama community to connect more often. So, we are excited to launch our first 2022 event, our Source Mama Live in Brisbane on May 5!
We're bringing three inspirational mamas together on stage, for a live panel discussion hosted by our very own Rebekah Devlin. Held at the stunning Cloudland venue in Brisbane, the evening will be a fun celebration of Mother's Day and the fierce and strong mamas in our tribe.
So get your mama friends together, or come alone and meet others mums, in a fun night of inspiration and connection.
Date: Thursday 5 May, 2022
Time: 6pm to 9pm
Where: Cloudland, Brisbane
Price: A$35 per ticket
What is included: Canapés, beverages and the opportunity to listen to the real and raw live panel of three incredible mamas and connect with an awesome tribe of special needs mamas.
More info: Our live panel discussion will include the following mamas – Bec Glover, founder of Ruby and Ollie's All Abilities Childcare, Sarah Thomas, founder of Wholesome Blends and Fiona Lawton who stared Neu Pathways Australia. These three amazing ladies are all raising a child with a disability, but have used their experience to make a difference and create something extraordinary, we can't wait to hear their stories.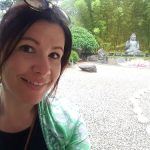 About our panellists:
Rebecca (Bec) Glover is as busy as they come! A mum to three young ladies Sophie (14), Ruby (12) and Faith (1) and business owner and founder of a specialised childcare service in South East Qld. Bec's special gem Ruby lives with a rare and complex condition which has encouraged Bec to celebrate all that life presents with and has swiftly learnt to embrace the immense need to create awareness and opportunities for young people living with differing, yet awe inspiring abilities.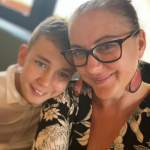 Sarah Thomas is mum to 13yr old twins Lewis and Cohan. Lewis has cerebral palsy, epilepsy, ADHD and is PEG fed as result of a major stroke when he was three. After not being able to find a healthy option to tube feed Lewis, she started her own. Wholesome Blends is Australia's first natural real food shelf stable blended food for tubies.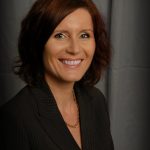 Fiona Lawton is a business owner, board member, and mum to three young adults; Bridget (23), Matthew (21) and Connor (18). Connor lives with the rare disease Angelman syndrome, he also has Epilepsy and numerous other challenges.
When Connor was in his final year of school, Fiona made a significant career change so she could help him transition into adulthood and beyond. In doing so Fiona also began Neu Pathways Australia an organisation dedicated to supporting people with complex neurological conditions and intellectual disability.