By Kat Barlow
Life isn't easy.
We ALL have challenges. Some seem insurmountable and others just a temporary blip but all of them will change and mould out thoughts and our actions.
But loving and lifting yourself up through adversity will be the greatest gift you can give to your children.
Showing our kids that we have the courage to empower ourselves one step at a time is so important.
Showing our kids we can learn resilience and grit and that these will be essential skills for them too on their path through life.
Putting ourselves last isn't the answer, no matter how tempting it is. No matter how hard it is to remember ourselves on the list of things to look after.
We are important. 
Not only are we the linchpin that holds the gang together…but by demonstrating these skills to our kids…we can show them there is a way forward, a path through the obstacles that they face and there is a joy and a happiness to the journey they are on.
Mirroring and modelling these life skills for your children will set them free.
So if you can't do it for you, do it for them.
It will be the greatest gift you can give to them.
---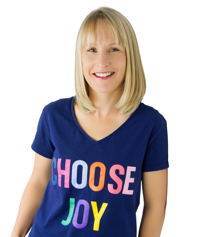 Kat is the founder of Empowerment Ethos. She has experienced the challenges of living a life in extraordinary circumstances and what she discovered is that, in the darkness of our stories and experiences, buried inside it, are lessons to be learnt, things that can be overcome, and a deep joy that has been gifted to us from knowing a life of adversity. Kat now empowers parents of kids with disabilities & diversity to live a life without limits by taking them on a journey from stress to stillness and from powerlessness to peace. To find out more visit www.empowermentethos.com